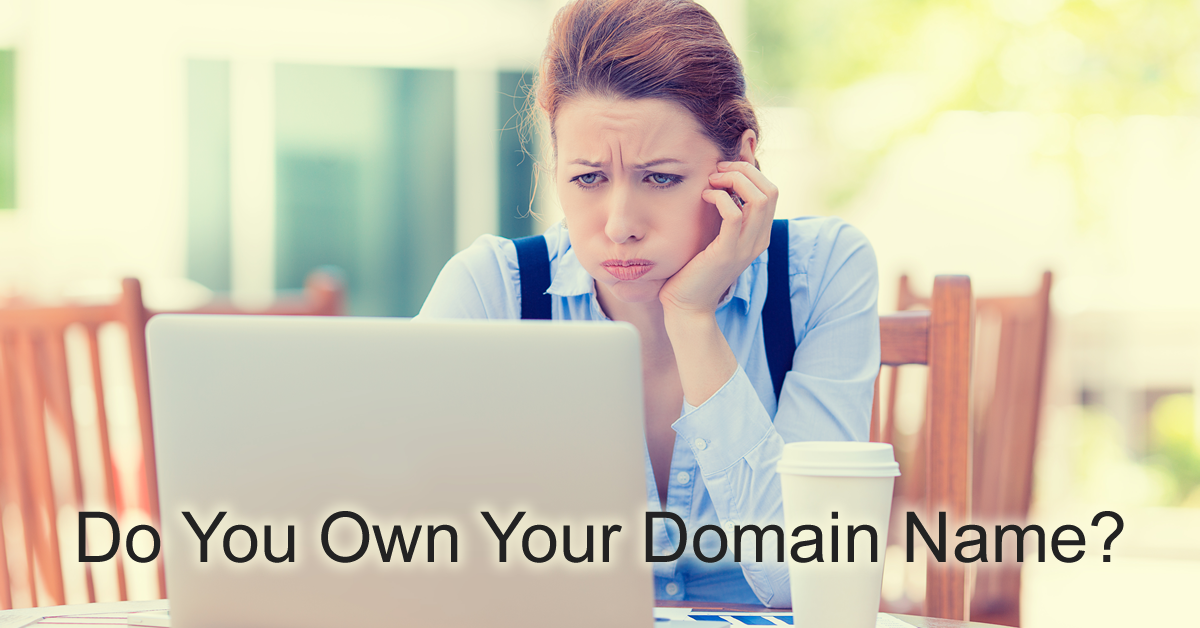 It's the same story on a different day.  A frantic small business owner contacts me for help with his website.  He can no longer  access his website for changes or updates.  The business owner can't get his former webmaster or website designer to return any calls because they went out of business.  And he doesn't have access to his domain name.  Basically we need to start from scratch. It's a nightmare scenario for a business working to make ends meet.
Local business owners: Don't let this be YOU!
Make sure YOU and YOUR BUSINESS own your domain name
In today's local business environment, your domain name is an essential component of your corporate branding.  The owner's name, business name, and business address should be listed as the owners  or registrant of your domain name.
To verify your domain name registrant info, go to http://www.networksolutions.com/whois/
Enter your domain name (ex. coastalwaterscreative.com)

Now scroll down a bit, and you'll see a lot of text next.  Look for the info highlighted below.
Make sure it is YOUR Business information.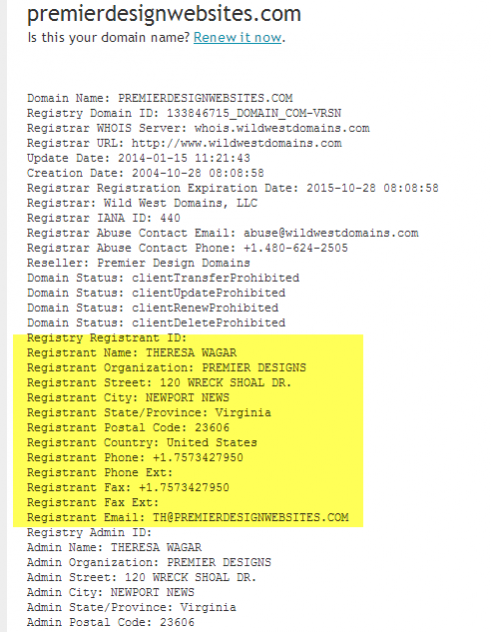 If this information is INCORRECT or NOT YOUR BUSINESS, access your domain name immediately and edit the information.  If your webmaster or web designer is managing your domain name for you, request they make the change immediately (and then followup!).
If you do NOT have someone managing your website OR you don't know how to access your domain name and the above information is NOT your business, you may have to be begin again with a brand new domain name.
Don't let this happen to you.  Even if the Registrant Email goes to your webmaster, if the name, business, and address, are YOURS, it is possible for you to get control of your domain name EVEN if you don't have direct ACCESS to it.  Without the proper name, business, and address, you don't have a right to the domain name.
Protect the time and effort you've spent developing and branding your local business with a domain name today.