Okay, I admit it. I have a pet peeve about images in blog posts. I'm just saying. When you upload an image to be used in your blog post on a WordPress blog, it should already be the exact size you'd like to show to the world.
WHAT! You think that's just crazy. Can't the image be sized and adjusted once I upload it to WordPress? Doesn't WordPress provide us with these cool options PICK the size we want? In fact, WordPress even gives a custom size adjustment feature!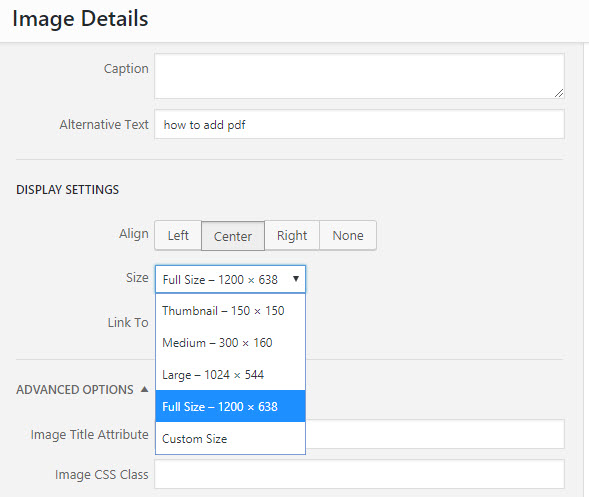 In fact, WordPress does provide these many options, but there is a cost – in download speed. The larger the image in megabytes (not just width or length), the SLOWER the download speed. WordPress does its best work when you provide it with an already sized and compressed image to add to your wonderful blog content.
Still not sold? Google announced in January 2018 that "starting in July 2018, page speed will be a ranking factor for mobile searches." (Using page speed in mobile search ranking)
Quicker download speeds just make sense, right? When you're reading a story or a blog post on your phone, you aren't going to sit and wait more than a few seconds for it to download. I get frustrated pretty quickly when I'm waiting and waiting for something to read on my Google search. Google desires to give the searcher the answer to their search as quickly as possible.
Google mobile searches passed 50 percent in 2015. In fact, beginning at the end of 2017, Google began using mobile versions of websites for its search index. (Google's Mobile First Index). This is another signal from Google to the value of a speeder website. Sizing images is a crucial component of a quick downloading website.
Be careful to size your images (and even compress them) BEFORE you upload them to WordPress. Don't be caught with gigantic images like this one: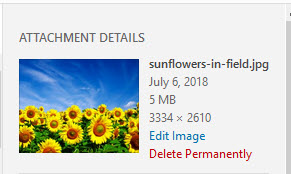 Get your website speedier by sizing images and compressing them BEFORE you upload them to your blog.
Stay tuned. I'll be sharing next on some simple methods for sizing and compressing your images so they're ready to go for your blog post.