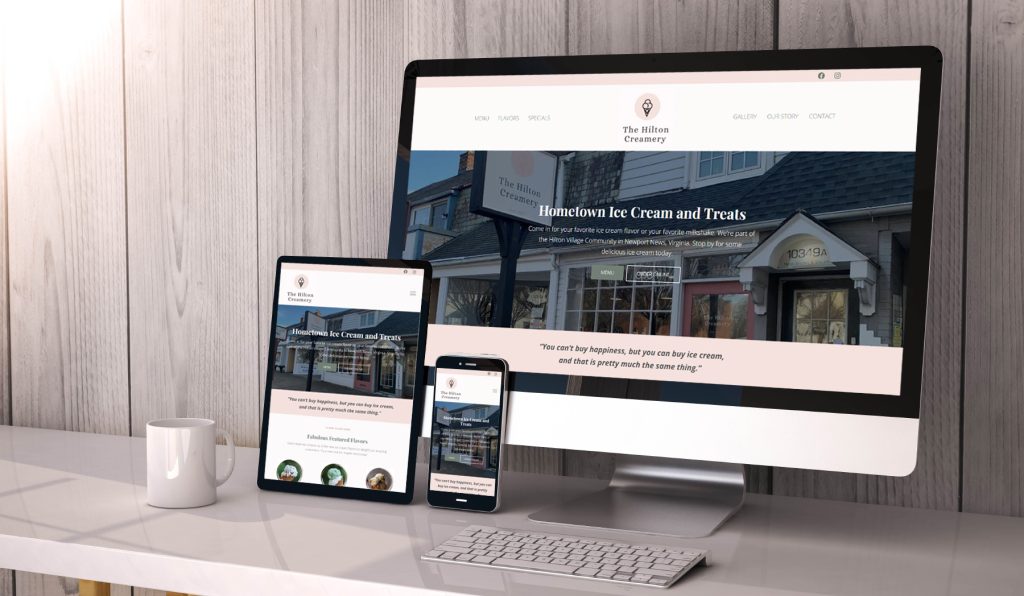 Nothing beats helping a brand new business get their online presence off the ground – especially if they serve ice cream. We were delight when a current client contacted us intending to open an ice cream parlor (or creamery) in the classic neighborhood of Hilton Village in Newport News, Virginia.
They had been selling popcicles at local farmer's markets with great success and decided to take their dream of cool treats one step further to a storefront.
Candice Carpenter had already designed the logo and selected the colors for the store when we began our adventure, but the storefront had not been built out just yet. We would need lots of pictures from the interior to fill the website.
While we had a design ready to go, we waited for the build out to be complete. After taking lots of pictures at the opening, the website was completed and ready to be used.
One other great addition was the online menu configured through Square. By using their Square for inventory, it was easy to simply link the website to her Square marketplace. Using Square provided one place for our client to keep their inventory and sales up to date and not have to duplicate everything separately on their website. What a great time saver!!
We've enjoyed stopping by and eating the delicious ice cream treats and look forward to great success (and may be more locations!!) for the Hilton Creamery.