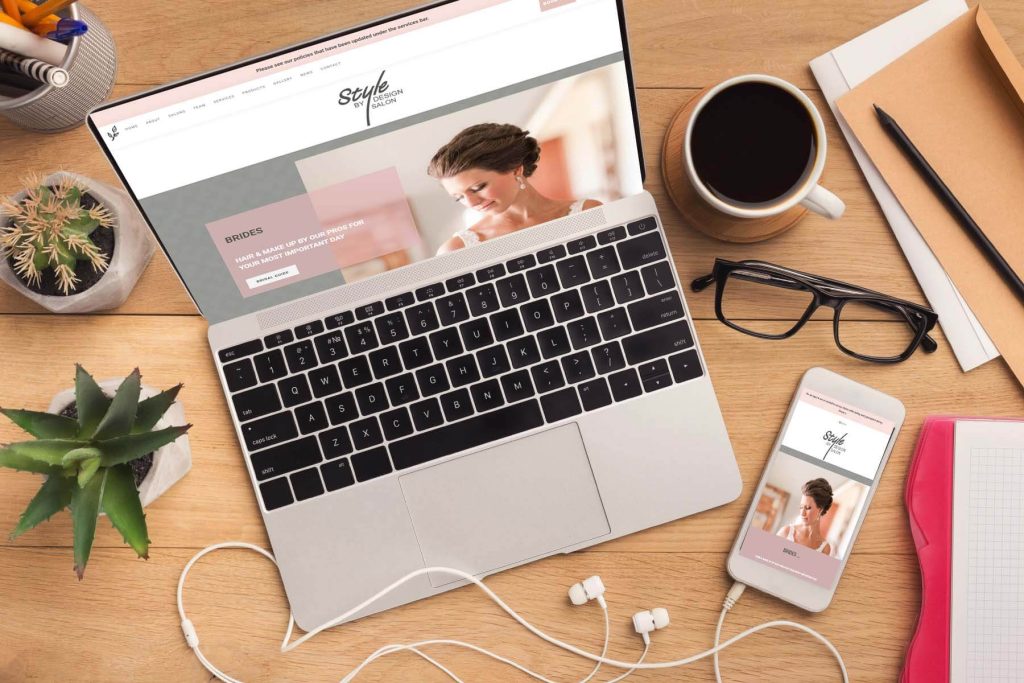 Style by Design Salon has been a long time website design client. In order to make it easier to manage and update the website on their part and to refresh the look and feel of the website, it was time for a major update. With a few example website they loved, we began the design process.
The first step was adjusting our color scheme to blush and gray from the previous black and turquoise. We also added the succulent plants and green throughout the new design. It was great how they also began adding the motif throughout the salon as well.
Next we focused on what was most important for the user on the homepage, what actions were did we want them to take. Of course the most important was Booking an Appointment. We featured the online appointment option on the navigation.
Next was ensuring easy access and understanding to the two different salons. One in Yorktown (near Newport News) and one in Williamsburg. Showing off both locations was right below the fold on the homepage and sectioned off in the navigation and staff selections.
To allow Style by Design Salon an easier time of adding and subtracting stylist and other employees, we created a unique custom post type including the specific requirements for each person. And to add a bit of fun, we included a list of questions each would answer. The short questions are a great method to includes the length of the bio and dig into the personality a bit more. Bios can be so boring!
The result is an elegant website ready to be used for years to come. Check it out at: