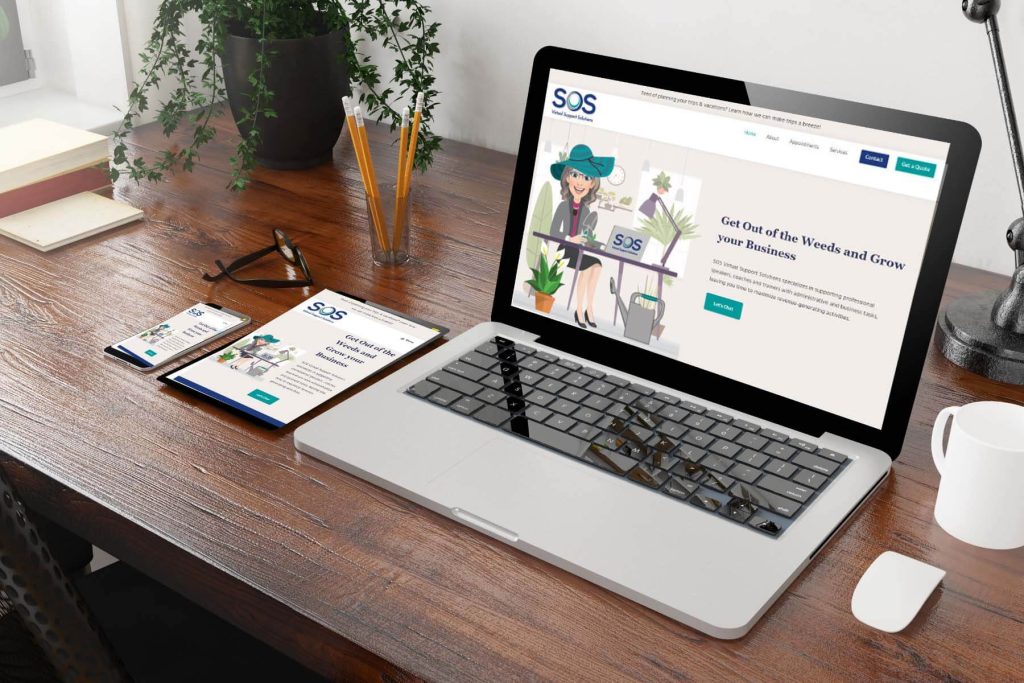 SOS Virtual Support Solutions is a new business started by a current client. It's always a joy to help another entrepreneur build their online presence for a new business. Jennifer Morrone owns Critter Sitters and More and we helped her build a beautiful and very functional website for her pet sitting business in the past. When she started her virtual assistant business, we were privileged to help her start create another website for her additional focus.
Jennifer brought with her the beautiful logo and fun graphics used on the homepage. The color selections was pulled from those starting points. Of course the call to action was to direct the user to contact SOS Virtual Support Solutions to help them with their business (and get out of the weeds).
To better introduce herself to her audience, we prepared a video of Jennifer talking about herself and her business. We edited the video and added to her ABOUT page. For a virtual assistant, it is important to give a new client the opportunity to get to know you even before hiring you for your first project together. Video is the perfect tool to get yourself noticed.
Jennifer also needed a way to easily schedule her clients on her calendar. We introduced Book Like a Boss and embedded it into her website. BLAB is a great solution that matches her calendar availability to her clients needs. It also schedules her client to her Zoom account for their meeting together.
Take a peek at this fun website presence for an up and coming business.