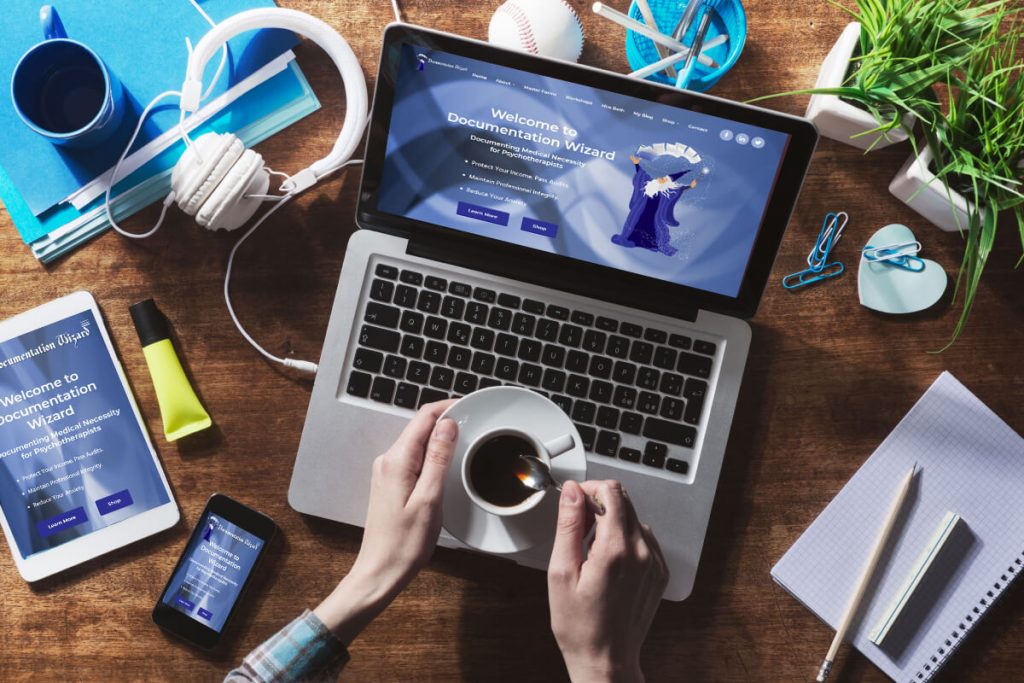 Therapist, Beth Rontal, had developed a successful therapist documentation business within her Partnership in Wellness website, but with the continued growth, the Documentation Wizard brand needed it's own online home.
Together, we moved the digital products from Partnership in Wellness over to it's own home at Documentation Wizard. We also streamlined the purchase process using WOOCOMMERCE to make it easier for new purchasers to find the documentation they are looking for after taking a live workshop from Beth.
Most importantly, the new website offers room for expansion to include digital video classes as well.