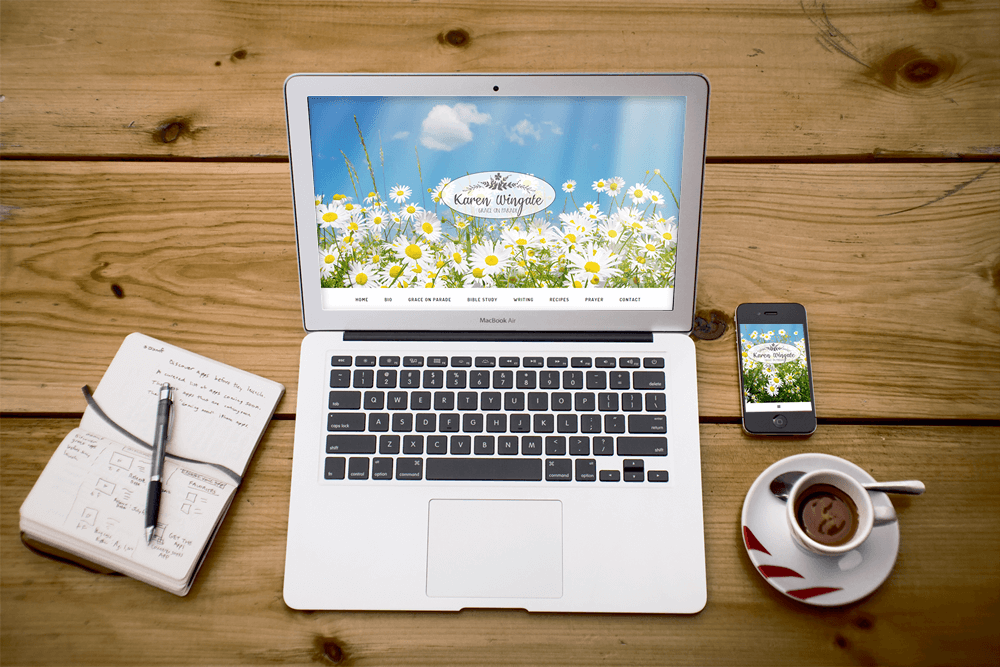 Author and blogger, Karen Wingate has been a client for a few years and desired to update the look and feel of her Grace on Parade website to broaden its appeal and prepare it to feature her books as they are published.  We also needed to update the code to HTML5 and optimize the entire site for mobile users.
Since we were transitioning from Grace on Parade as her primary focus to Karen Wingate, we created a new logo to help to enhance her new branding.
Karen also provided the inspiration for her new redesigned website with a few photos she took of fields of daisies.