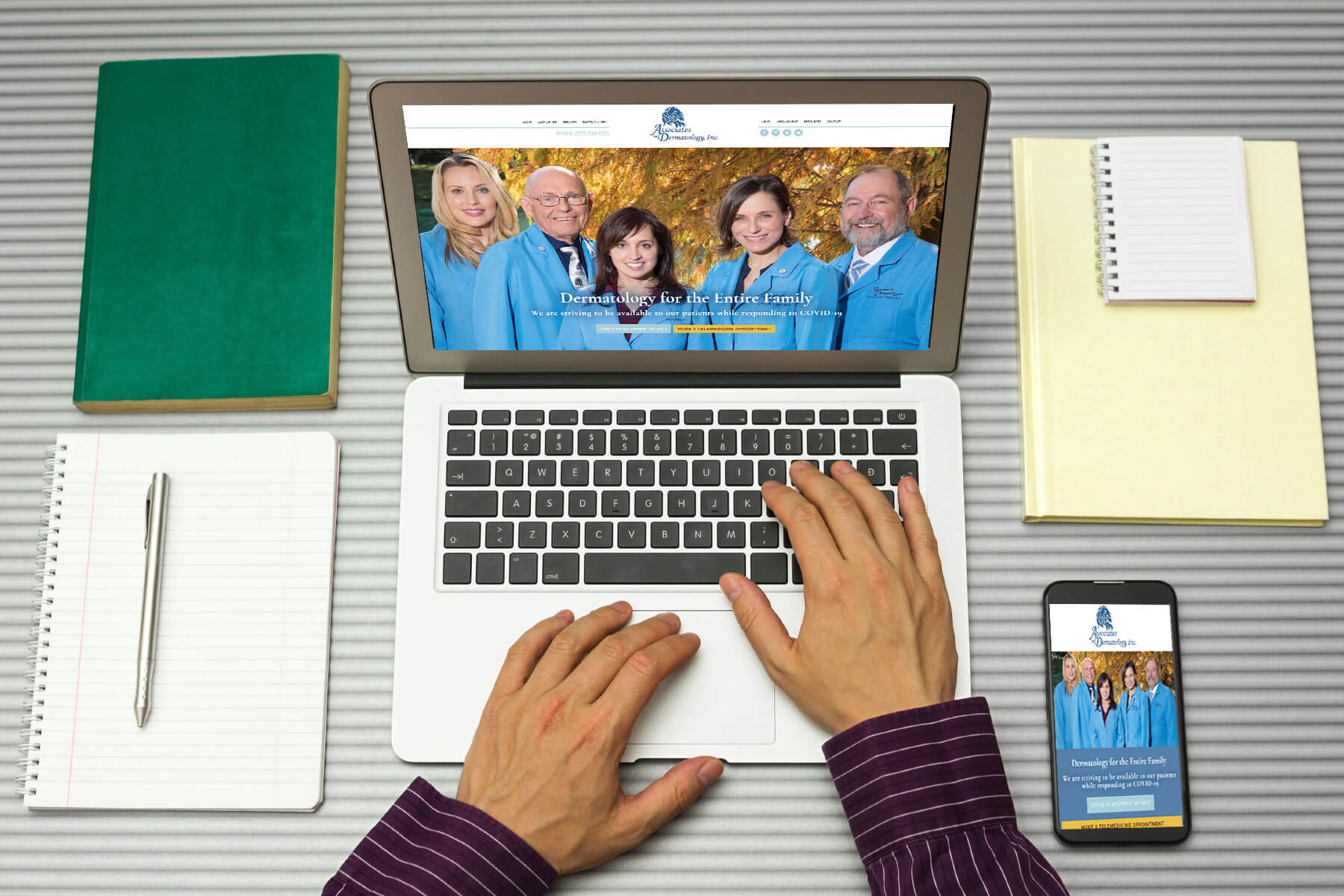 Associates in Dermatology has been a long term digital marketing client of Coastal Waters Creative. After getting some amazing photos of the providers and staff, it became evident the current website needed a facelift. The website was full of quality content, but was beginning to show it's age (as all websites do in time).
The client desired to have their updated logo front and center (center being the most important). So we endeavored to use a split navigation to focus the user on the logo.
With the beautiful colors found in the photography, placing the providers as the next important element made great sense. Many dermatology practices use stock imagery above the fold on their homepage. By using this beautiful photograph of the team, Associates in Dermatology was set apart from her competition.
It also gave us space to share important button links (like the COVID information and Telemedicine Appointments) to drive specific actions for the users.
There is a lot of great information on this homepage for the user and Google alike, but most importantly are the links to scheduling an appointment, calling, or visiting.