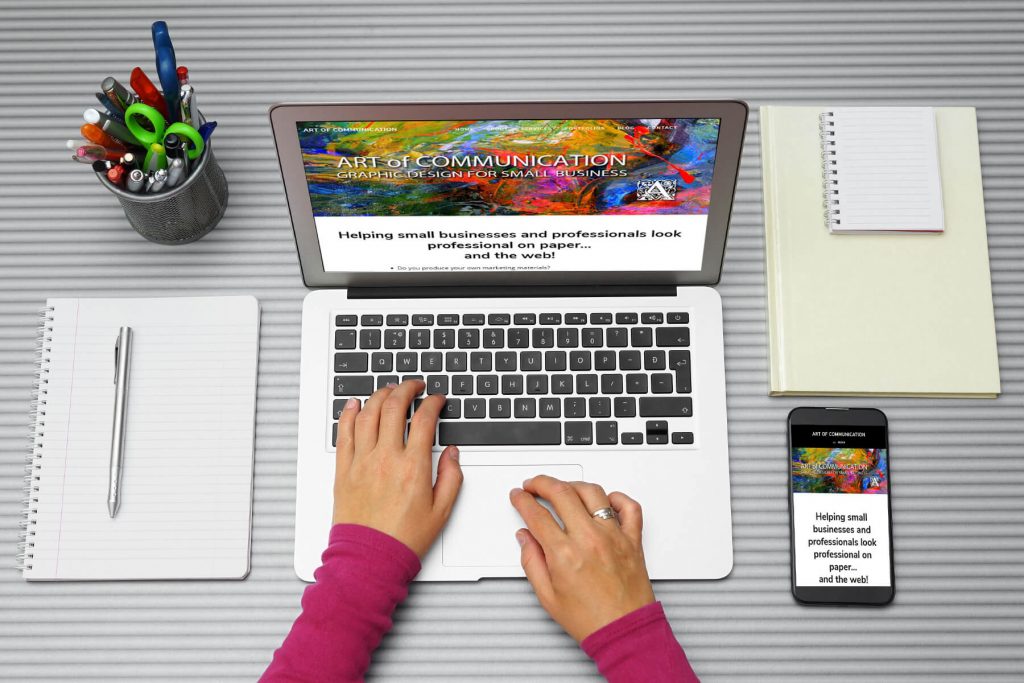 At Coastal Waters Creative, we love working with all types of small businesses. We've found many creatives are more specific about their website needs and we're happy to support the specifics.
Art of Communication's website was beautiful when it was designed many years ago, but it was time for a refresh. It just so happened the client was also doing a refresh on much of her paper marketing as well. We took the colorful graphics and incorporated her logo.
This small business that helped local businesses with their paper marketing, also had a substantial portfolio to show off. It was a little tricky because the client wanted the portfolio to be easy to update and brilliant in its display – no mater the device it was viewed upon. We solved this be incorporating the client's Adobe BEHANCE portfolio into the homepage.
Now local businesses could easily find her beautiful portfolio and request a consultation.