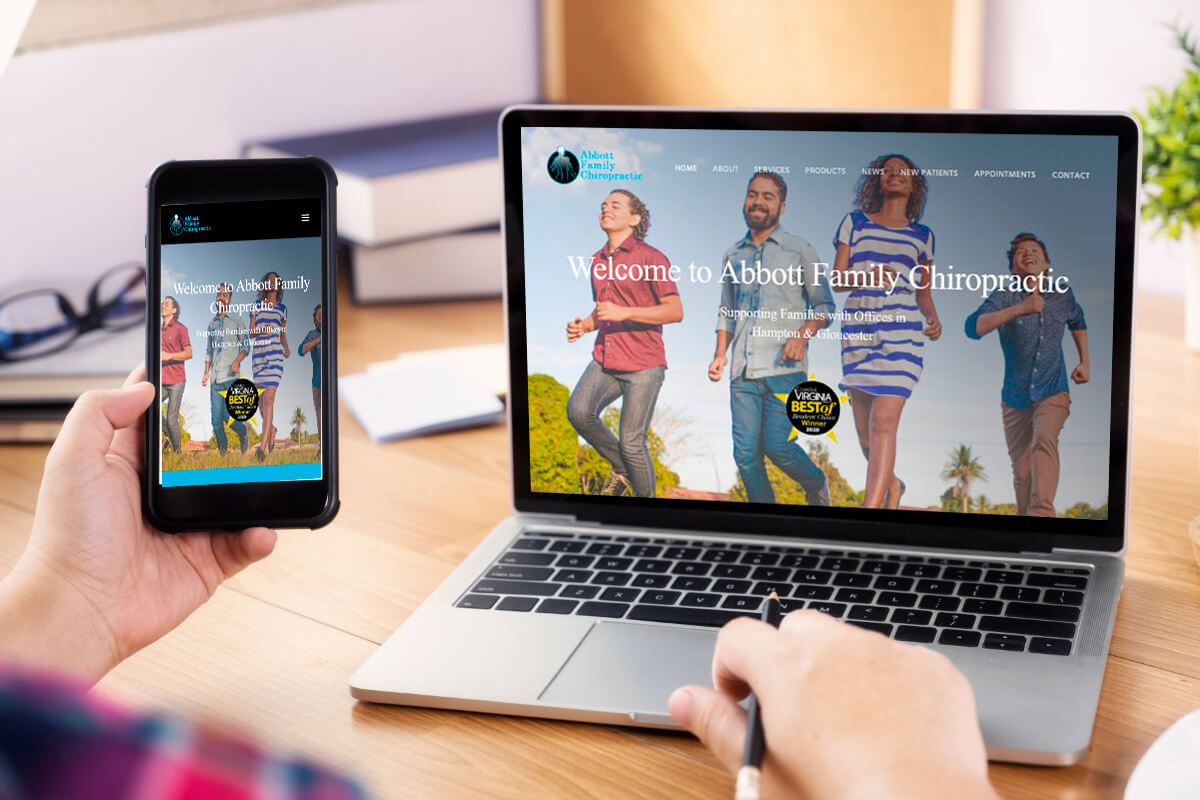 A two office chiropractic practice approached Coastal Waters Creative to upgrade the website designed by one of the owners. They were frustrated with how difficult it was to maintain a website. They were also disappointed that they were not receiving regular inquiries through their current website. We had been having discussions about websites for many years so we were thrilled when they asked us to create a fabulous new website for their two offices.
Abbott Family Chiropractic had a beautiful logo, colors, and staff photography already to incorporate. They desired to include the unique variety of products they offered in addition to their chiropractic services. Their combination of chiropractic support along with massage therapy and acupuncture treatments offered a holistic approach to health.
We were able to combine all the goodness in their offering in an easy to navigate design. We were also able to consolidate a new appointment email form and new patient downloadable forms to make the appointment process smoother for the online users for the location of their choosing.
For a bit of fun, the homepage hero image can be updated for the season to feature energetic families being active from summer through winter.